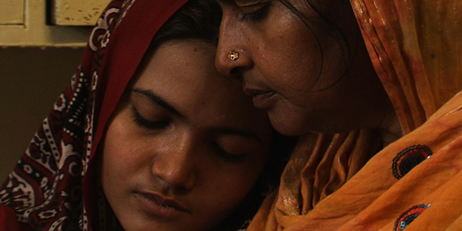 Last year, Newsweek Pakistan published an impressive list of 100 women who shake Pakistan. This was an inspirational list of strong Pakistani women like Asma Jahangir, Mukhtar Mai, Sherry Rehman, and Aamna Taseer. The women who made Newsweek Pakistan's list represented a cross section of religion, class, politics, and ideology, but they all shared one trait which is the strength and courage to try to make a difference in their country. This year, Newsweek Pakistan has updated their list which they have renamed 100 women who matter. It is another list of inspirational women who represent almost every aspect of society, but this year I could not help but take some slight offense. You see, there were important names missing from the list: mine and yours. The fact is, every women in Pakistan matters.
Pakistan has long presented a paradox for women. This country has given birth to historic leaders like Prime Minister Shaheed Mohtarma Benazir Bhutto, and young women like Maryam Nawaz Sharif and Shehrbano Taseer are carrying this tradition into the future.
But this is also the same country where Mukhtar Mai was sentenced to be gang raped. Where women like Fakhra Younus suffer horrific acid attacks. It is a country where 41 per cent of our daughters do not complete their primary schooling.
These tragedies are continue because a mindset persists in our society that says women do not matter. This dark mindset is so powerful that being born a girl can itself be a death sentence.
Daughters are not a burden. They are parliamentarians and cabinet members. They are fighter pilots. They are police officers. They are top athletes. They are brilliant students. They are mothers.
Sharmeen Obaid Chinoy dedicated her historic Oscar award to "all the women in Pakistan who are working for change". This dedication was appreciated by every Pakistani woman, because in our own ways we are all working for change. And we will continue, each of us in our own way, to do so. Because last year nearly 1,000 Pakistani women were murdered in the name of 'honour'. And while we might now know all of their names, every single one of them matters.