Dan Qayyum, Editor-in-Chief of PKKH, posted the following statements regarding Marvi Sirmed's appearance on last night's episode of Shahid Nama on Twitter this morning from the comfort of his home in Dubayy.

and…

Mushahid Hussain Syed (General Secretary PML-Q) is PKKH Advisor for Politics and Governance.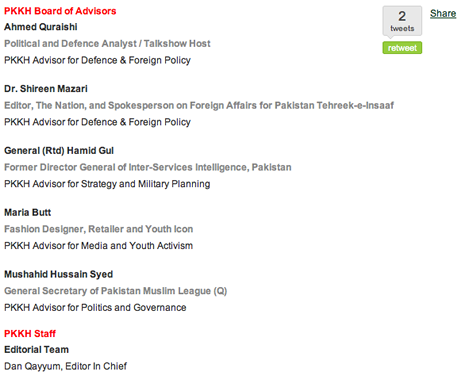 One wonders if Mushahid Hussain Syed stands by Mr Qayyum's statements, or if he will make a principled statement denouncing such threats and calls for increased political violence in Pakistan.